Happy Birthday to my precious son Charles Terrell Shaw , who was born just after March 21 midnight on March 22.
The picture on the left of Terry at age four is a favorite of mine. The picture on the right is our beautiful first son at age six months! We decided to call our first son Terrell, "Terry."
Terry was and still is everything any mother and father could wish for in a son…an adorable little boy, a good and talented student, a boy scout, a loving brother to his six siblings and now a happy husband and father to two daughters, an uncle to 16 nieces and nephews as well as great nephews and nieces.
He is also a good husband, father and church and community leader.
I am his mother, but I'm not alone in knowing Terrell Shaw as a
notable citizen and outstanding teacher in our city's school system. He is also involved in singing and drama connected with ou
r colleges' and city's fine arts programs. One of the pictures show him with siblings Carol and Debi in Griffin. The other small snapshot shows Terrell and his sister Carol.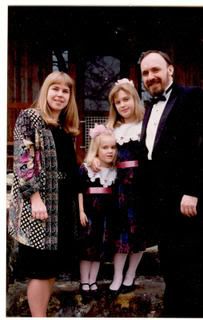 Terrell has three beautiful and talented women in his life... (one wife Sheila Mattthews Shaw and daughters, Brannon Ruth Shaw and Lillian Matthews Shaw.)