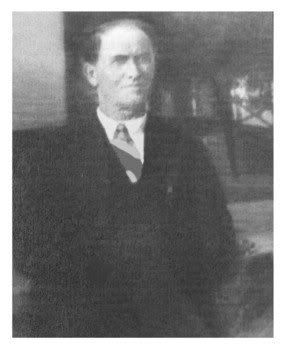 This is a brief view into family history during the South's slow economic recovery from the Civil War.
In the thirties our school participated in "field days" with competition between classes and between schools. This included relay races, 100-yard dashes, high jumps, broad jumps, etc.
My brothers, Charlie, Tom, and Jack, excelled in all the races as did I, their youngest sister. My brother, Tom, was one of the fastest (probably the fastest) runner in our school. It seemed Tom often ran in his regular pants with shirttail flying rather than putting on the shorts and sleeveless tee which was the usual attire for field day competition.
One of the family stories is of Tom winning the race for the school and winning a great deal of local fame one time running for our school in his regular school clothes. I was younger and did not remember the ocassion that became a family story. I thought it was "modesty" as Tom was indeed a modest man of few words.
A few years before he died, I asked Tom why he ran the race that Field Day in his regular clothes. He said he had to rush home to lift Papa out of bed and had rushed back to school because they expected him to run in the race. Apparently, he appeared on the school grounds just in time to run the race.
Tom was stronger than Jack or Charlie. So it fell his lot, or more likely he voluntered after Papa became disabled, to lift Papa out of bed and then back into bed. Tom told me he would go to school every morning and answer the roll call. Soon after, he would leave school and run the relative short distance home to lift Papa out of bed and into a chair and later run back to lift him up out of the chair and back into bed. When Tom told me the story, he told it as if it was only what any boy would do for his Dad.
Jack was an exceptionally good basketball player. I was on his cheering team seeing him shoot the ball into the basket from the center of the court many times. In those days height was not the primary criteria for basketball as it is today. Jack was very fast and coordinated in basketball as well as baseball.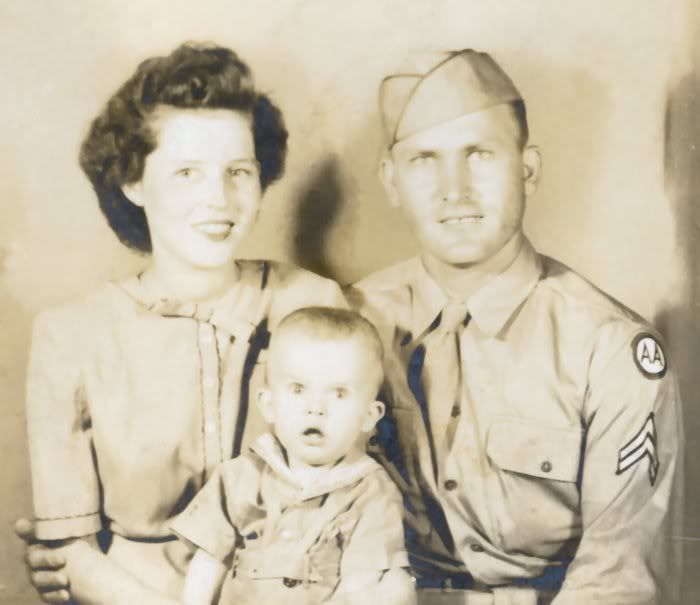 My friends and I walked to the baseball park every afternoon during ball season. Tom was the star pitcher, and Jack excelled as the catcher. They worked well together.
I often heard people remark that Tom was the best baseball pitcher around and could make pro if he wanted to. In fact, Tom did 'go pro' for a short time. He was brought to North Carolina to try out for the St. Louis Cardinals as a pitcher. I think he would have been successful, but he got homesick and asked to be released.
Our father was bedridden for over a year before he died and was lovingly cared for by Mama. I did not know until a few years before Tome died that he came home from school every day to lift Papa , who was sufferng from a heart and kidney disease (Brights desease) and so swollen he could not walk.

In those depression days, it took the whole family to make ends meet. Most boys and girls un our town went to work as teenagers. Everyone felt they had to go to work as soon as possible.

After work, Tom continued to play on the town baseball team into young adulthood. Baseball was a popular sport between towns. Companies would hire good players for jobs just to have them play on their baseball teams. This is how Tom met Rowena, who became his precious bride. Rowena, lived with her family in Rockmart, about 50 miles northwest. Goodyear Company in Rockmart offered Tom a better job than he had with Bibb Manufacturing Company in Porterdale to get him to pitch baseball for their team. Tom moved to Rockmart, met Rowena, and as they say, the rest is history.